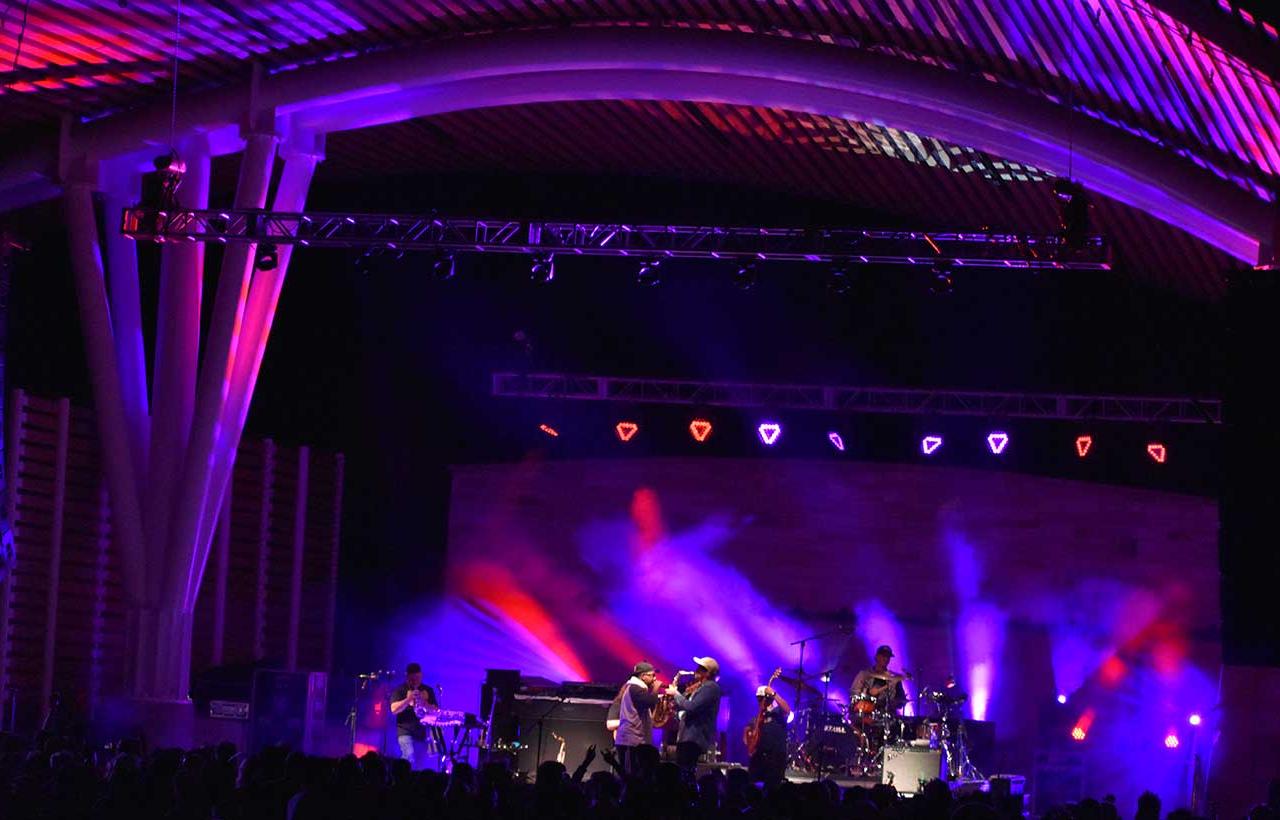 SolShine Music Festival Rules & Regulations
September 4, 2021
SolShine Music Festival Rules & Regulations
September 4, 2021
Please make yourself aware of the rules and regulations pertaining to SolShine Music Festival on September 4, 2021. Abiding by these rules is expected and part of the ticket purchase contract. These rules and regulations are in place to protect our attendees, musicians, and staff as well as designed to provide the most pleasurable experience for all attendees.
COVID-19 NOTE: The Winter Park & Fraser Chamber plans to follow all CDC, Colorado State, and Grand County guidelines regarding COVID-19.
NOT PERMITTED
No tents or tent like structures
No chairs with canopies or covers above 37" tall
No drugs
No alcoholic beverages
No glass or aluminum cans
No Open Containers
No large coolers

Coolers must be: Width (11.5 in) by Depth (8 in) by Height (10.5 in) or smaller

No filled hydration packs/camelbacks
No large umbrellas
No frisbees, weapons, confetti, bullhorns, noisemakers, laser pointers (will be confiscated and patron subjected to ejection)
No luggage, carts, or wagons
No dogs or pets allowed
No smoking in the venue
No drones
No unapproved pamphlets, handouts, advertisements, etc.
PERMITTED
GA seating is on the grass, chairs are permitted without canopies or covers. Total upright chair height (including legs and entire length of chair backs) may not exceed 37".
Factory sealed-plastic beverage containers
Empty camelbacks/hydration packs
Plastic or paper cups
Small soft coolers 6 pack size or smaller

Coolers must be: Width (11.5 in) by Depth (8 in) by Height (10.5 in) or smaller

Small pocket size umbrellas (any umbrella deemed oversized festival staff will have removed)
Cloth bags-soft packs preferred
Allowed food pre-sliced fruit/vegetables/small snacks
Binoculars, folding chairs, seat cushions
Tarps and blankets smaller than 8 x 8
Children 12 and under are free with ticketed adult in general admission area only
Any not allowed items inside the venue may be confiscated and the concert-goer subject to eviction. The SolShine Music Festival reserves the right to change, alter or add any festival rules at any time.