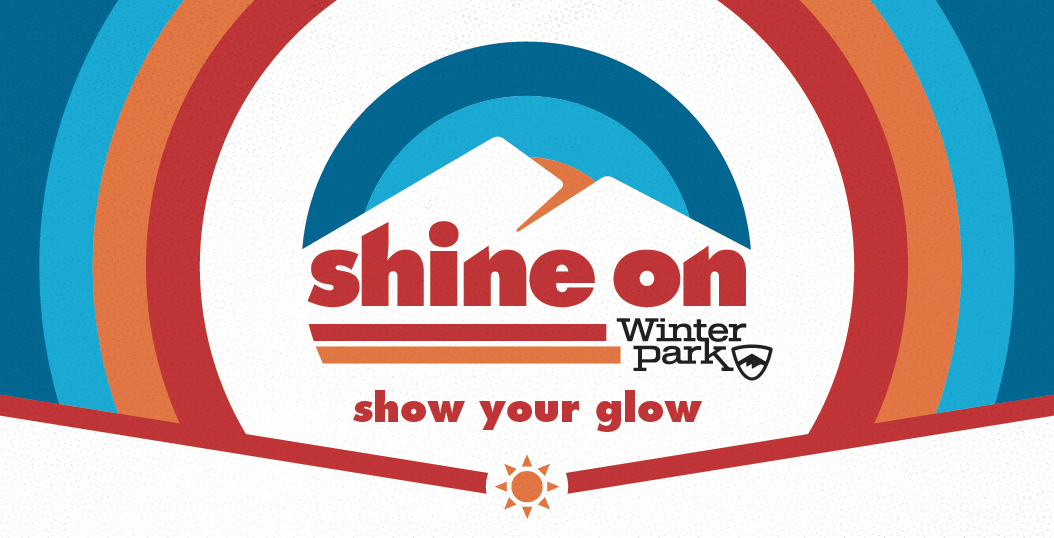 Winter Park is getting all shined up for the 2021-22 winter season!
Just like that Pink Floyd song "Shine on you crazy diamond," we are encouraging locals, visitors, and vacationers to shine their best and brightest this winter season. Our community welcomes and encourages everyone to live like locals, be adventurous, and celebrate the beauty of the surrounding area. Experience all that Winter Park has to offer!
The Shine On campaign highlights that Winter Park is a strong, resilient community that "shines" above the rest. Stop by the Information Center for stickers, pins, and more! More info is on the way, so stay tuned!
#ShineOnWP
Open for Business Dates & Details
SEASON OPENINGS (conditions permitting)
OPEN FOR BUSINESS HOLIDAY EVENTS
All events are subject to change.

Disounts and deals, contests and swag!

Don't Miss Deals
Season Long Deals
"Live Like a Local" Discounts & Deals
Experience Passes:
Sign up for a free Winter Park Experience Pass and get started. These Passes are available on your mobile device (not another app), and provide incredible deals, promotions, and discounts.