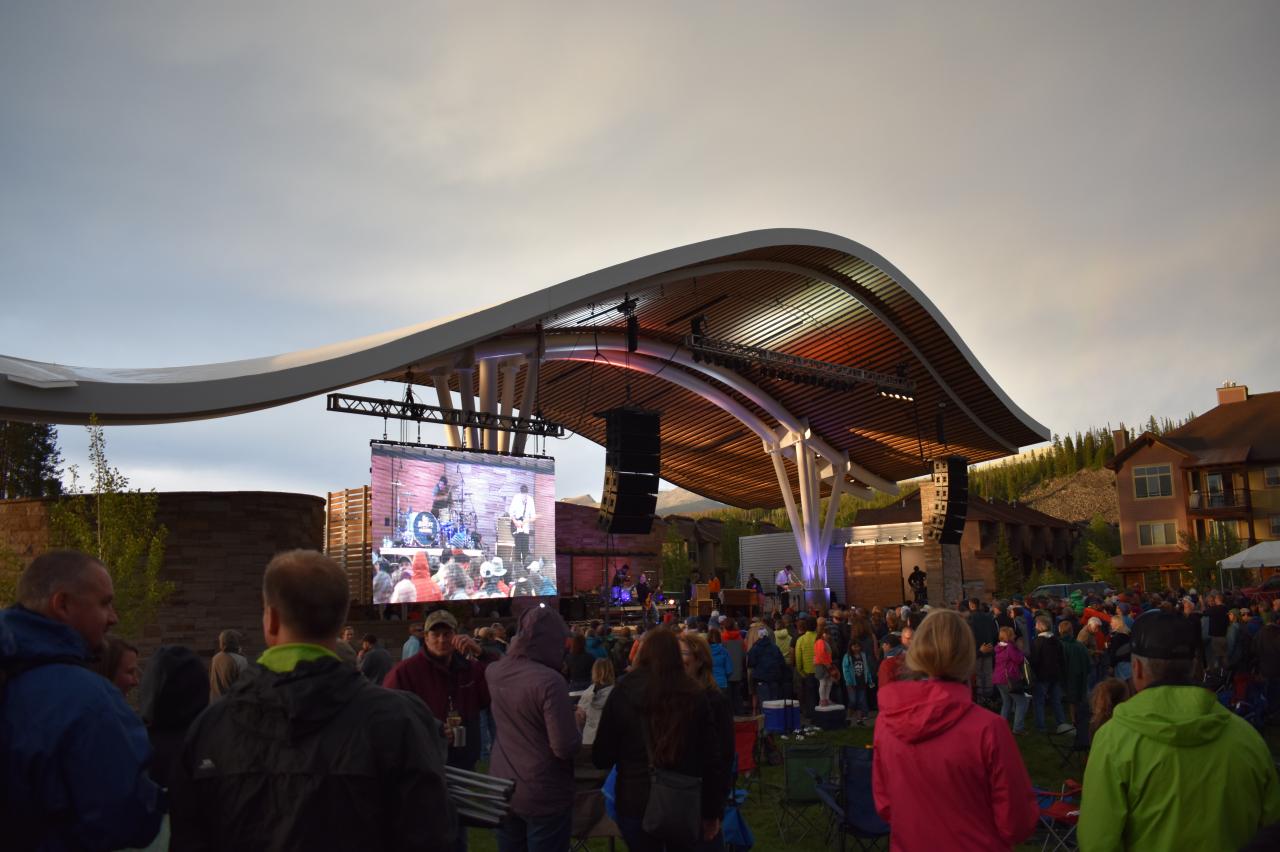 PRESS RELEASES
Winter Park, Colorado
Press Releases
Winter Park, Colorado
April 11, 2018: Winter Park's Mary Jane to Remain Open to May 6
WINTER PARK, Colo. – Thanks to over 280" of snow this season, 40" of which has come this month alone, Winter Park Resort's iconic Mary Jane will remain open two extra weeks, with closing now slated for Sunday, May 6. Lifts and trails on the Winter Park side will still close on the originally scheduled closing weekend of April 21-22 with Spring Splash still scheduled for Sunday, April 22. Read More.
April 3, 2018: 2018 Summer Event Lineup Announcement
WINTER PARK, Colo. – The Winter Park & Fraser Chamber is excited to announce a jam-packed summer event lineup with over 45 events including the 2018 Odell Brewing Summer Concert Series featuring two brand-new music festivals. Including Switchback Music Festival with headliners, Ziggy Marley as part of the ZIGGY MARLEY Rebellion Rises 2018 Tour and SOJA the 2x Grammy-nominated eight-piece band. Read More.
March 15, 2018: Winter Park to Celebrate "Spring Bash + Splash" This April
Month-Long Party Includes Live Music, TheBigWonderful, Spring Splash Pond Skim. WINTER PARK, Colo. – Spring skiing is much more than an activity, it's a state of mind, and Winter Park Resort is partnering with the Winter Park & Fraser Chamber to fully immerse visitors in all that makes springtime in the Rockies so special with "Spring Bash + Splash," which consists of four jam-packed weekends of events throughout April. Read More.
March 15, 2018: Town of Winter Park and Resort Partner to Create High-Quality Community
Winter Park, CO – Earlier this week, Alterra and the Winter Park Resort announced $30 million in capital improvement projects to the mountain. With the announcement, the Town of Winter Park reaffirms its commitment to creating a high-quality community. The two entities, Alterra and the Town of Winter Park, have been working in partnership to strategically identify and fund needed improvements related to affordable housing and community infrastructure that may be impacted by Alterra's pending investments on the mountain. Read More.
March 12, 2018: Winter Park to Add New Gondola For 2018/2019 Winter Season
Winter Park Resort's venerable Zephyr Express chairlift will be replaced by a new 10-person gondola, part of $28.2 million in capital improvements that will be in place in time for the 2018-19 winter season. Other additions include the first phase of a complete overhaul of Winter Park's snowmaking system, increased lift maintenance, snowcats, and 21 acres of logging in Eagle Wind Territory to improve glade skiing. Read More.
February 4, 2018: RIDE THE ROCKIES, COLORADO'S MOST PROMINENT CYCLING TOUR, ANNOUNCES ITS ROUTE FOR THE 2018 EVENT
DENVER, CO–The Denver Post Ride The Rockies(RTR)Bicycle Tour presented byFlexential, (formerly Peak10 + ViaWest) announced its 2018 tour route to an excited crowd gathered for the annual RTR Route Announcement Party held at the Cable Center on Saturday, February 3.The 2018ride will be a loop, beginning and ending in the Front Range accessible mountain town of Breckenridge. The tour will span over six days beginning with the RTR Bike ExpoonSaturday, June 9 and ending with finish line festivities on Friday, June 15. Read More.
January 25, 2018: Introducing the Ikon Pass: Uniting North America's Premiere Mountain Destinations
DENVER, CO, January 25, 2018 - Alterra Mountain Company announces its 2018-2019 pass product, the Ikon Pass. North America's top mountain destinations have joined together to offer skiers and riders the Ikon Pass uniting 12 destinations from Alterra Mountain Company and 11 premier destination partners. Read More.
January 12, 2018: Amtrak "Winter Park Express" 2018 Season Starts This Week
Coming off a highly successful inaugural season, the "Amtrak Winter Park Express in motion with Lyft" train service begins this Friday, Jan. 5, and will run every Saturday and Sunday through March 25, with two additional Fridays on Feb. 2, and March 2. These Amtrak trains depart Denver Union Station at 7:00 a.m. and arrive at the resort at approximately 9:00 a.m., and leave Winter Park at 4:30 p.m., returning to Union Station at 6:40 p.m. (all times Mountain). Tickets are available at Amtrak.com/WinterParkExpress. Read More.
January 11, 2018: Announcing Alterra Mountain Company: A Family of 12 Iconic Mountain Destinations in North America
The joint venture of affiliates of KSL Capital Partners and Henry Crown and Company that curated 12 premier destinations in North America, now has a name. Announcing Alterra Mountain Company, a new destination group that is changing the landscape of the mountain resort industry. Read More.
December 27, 2017: Vision for "Imagine Winter Park" Released
Winter Park, CO - Winter Park Town Council recently reviewed the "Vision of the Town of Winter Park", a document that is part of the Imagine Winter Park initiative to update the Town's Master Plan. The vision, developed through a series of community conversations, represents the aspirational outlook of Winter Park's development and redevelopment, public services and facilities, and economic development. Read More.
December 21, 2017: Shape Magazine, 4 Hidden-Gem Ski Resorts (That Aren't Vail or Whistler)
Shape Magazine sheds some light on under-the-radar mountains towns and ski resorts, and Grand County's very own Winter Park topped their list. With their easy accessibility from Denver via the Winter Park Express scenic ski train, affordable lodging, unbeatable terrain at 2 world-class ski resorts, and a fun après scene, there is no wonder, Winter Park, Colorado is a perfect spot for a snowy getaway. Read More.
December 11, 2017: Grand Opening of Hideaway Station set for December 14
Winter Park, CO – The Town of Winter Park's efforts to revitalize downtown and create more affordable housing options for the local workforce will take a major step forward on December 14 when the community celebrates the opening of Hideaway Station. Plus Fireside Market & Eatery, an independently owned and family-operated grocery store focused on high-quality food and friendly service. Read More.
December 5, 2017: Haute Route North America Return to Winter Park
Haute Route, the world's most prestigious multi-day event series for amateur cyclists, today announced five host cities for the second edition of Mavic Haute Route Rockies, taking place from June 23 – 29, 2018. Boulder will serve as the official start city of the seven-day event, which includes visits to Winter Park, Avon, Breckenridge and Colorado Springs, Olympic City USA, before taking riders up an epic climb over 14,000 feet to the summit of Pikes Peak-America's Mountain, one of the most famous summits in the United States. Read More.
November 30, 2017: A NEW & FRESH COMMUNITY BRAND FOR WINTER PARK!
The Winter Park & Fraser Chamber are happy to announce a new and fresh community brand is being developed in 2018.
Read More
November 1, 2017: WINTER PARK NAMED TOP ADVENTURE TOWN IN COLORADO!
WINTER PARK, Colo. – Readers of Elevation Outdoors Magazine have confirmed what those living in Winter Park have known for years, voting it Colorado's Top Adventure Town by an overwhelming margin in their annual online readers' poll. Winter Park crushed 37 other towns vying for the honor, earning the coveted title on the strength of its year-round adventure activities. Receiving specific mention was Winter Park's status as "Mountain Bike Capital USA™" and its 600 miles of mountain bike trails, as well as the over 3,000 acres of world-class skiing/snowboarding terrain at Winter Park Resort. Read More.
October 6, 2017: Winter Park FallFest Announced
The Winter Park & Fraser Chamber and Grand Kids partner to expand the 17th annual Grand Kids Fall Festival.
Read More
October 3, 2017: The Lift Named Colorado Transit Resort Agency of the Year
The Colorado Association of Transit Agencies (CASTA) recently named the Lift, Winter Park's transit system, the Colorado Transit Resort Agency of the Year.
Read More
August 25, 2017: Amtrak Winter Park Express 2018 Tickets Now Available
Three Friday round-trips added to expanded weekend service between Denver and Winter Park; Lower fares on some departures.
Read More
July 10, 2017: 35th ANNUAL WINTER PARK JAZZ FESTIVAL
Coming this Saturday & Sunday (July 15-16) at Hideaway Park with headliners Charlie Wilson, Marsha Ambrosius & Eric Benét
Read More
July 1, 2017: ANNOUNCING 2nd ANNUAL TEQUILA & TACOS FESTIVAL
Back for its second year, the Winter Park & Fraser Chamber is excited for Tequila and Tacos Festival on Saturday, July 8
June 28, 2017: VILLAGE UNCORKED POPS THIS SATURDAY AT WINTER PARK
Holiday Weekend Kicks Off With Winter Park's Popular Wine, Art, and Cheese Festival
Read More
June 20, 2017: DOWNTOWN WINTER PARK'S NEW HIDEAWAY PARK STAGE OPENS THURSDAY
Big Head Todd & The Monsters to Perform FREE Concert to Celebrate Winter Park
Read More
June 15, 2017: MOUNTAIN PALATE PLEASERS!
Volario's & Devil's Thumb Ranch Resort & Spa offer special Family, Brunch and Social Hour summer indulgences
June 8, 2017: WINTER PARK RESORT OPENS FOR SUMMER THIS SATURDAY!
Activities Include 8th Annual Chocolate Festival, Trestle Bike Park Opening, and More
Read More
June 7, 2017: ANNOUNCING CHARLIE WILSON
Unfortunately, due to health reasons, FRANKIE BEVERLY has had to cancel all of his July concerts
May 15, 2017: GET YOUR GEAR ON!
By foot, horse, zip, SUP or fork Devil's Thumb Ranch Resort & Spa offers compelling options to explore, restore and indulge this summer
Read More