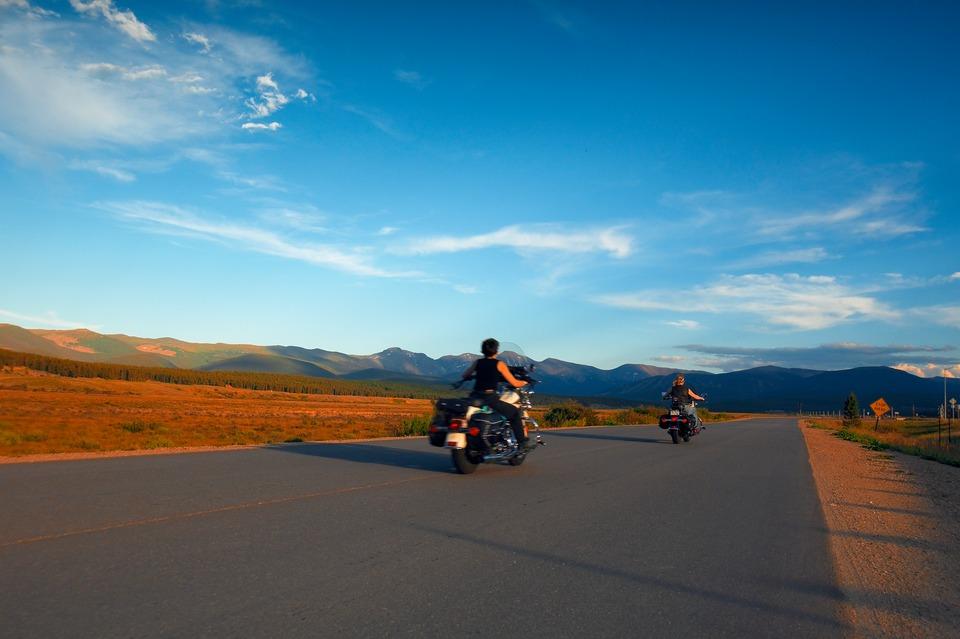 Winter Park, Colorado: A Motorcycling Mecca
Mountain Passes Perfect for Motorcycle Touring
Motorcycling Mecca
Winter Park has access to some of the best scenic drives in the Rockies! Whether you want to travel across spectacular mountain passes, take in the sights from the highest continuous highway in North America, or follow along the Colorado River, you can conquer it all in Grand County, Colorado!
Rocky Mountain National Park/Trail Ridge Road:
Not to be missed! Trail Ridge Road, the highest continuous highway in North America and one of Colorado's most spectacular scenic drives winds its way through Rocky Mountain National Park, the 4th most visited National Park in the Nation. This road crosses the Continental Divide and continues on to Estes Park on the eastern slope. Sightings of elk, bear and moose are common and amazing photo opportunities abound. Listen to the Elk bugle and watch for Aspen Fall colors in September.  Follow Hwy 40 west to Granby then take a right on Hwy 34 16 miles to Grand Lake.
Colorado River Headwaters National Scenic Byway:
Dropping 1,700 feet in elevation from end to end, follow the mighty Colorado River as it begins its journey west to the Pacific.  The scenic byway passes through mountain valleys and magnificent canyons along historical ranchlands.  Sweeping views of the Gore Range and Eagle's Nest Wilderness Area. From Winter Park, follow Highway 40 west to the town of Kremmling approximately 45 miles.  In the town of Kremmling take a Left on Route 9 (south) and drive approximate 5 miles to Grand County Road 1, also known at the Trough Road. The road meets up with the Colorado River as it exits the western end of Gore Canyon. Watch the rafters negotiating Class II-III Rapids. Fishing, rafting, paddle boarding, tubing and hiking on the Colorado River below Pumphouse. Breathtaking views down to the river from the Gore Canyon wall. State Bridge, which has a convenience store, cabins and an outdoor amphitheater for music in the summer, is the culmination of the drive.  Return the way you came or take Hwy 131 to Wolcott and I-70 east over Vail Pass to Hwy 40 over Berthoud Pass.  Take a picnic lunch and spend the day!
Berthoud Pass:
From 1-70 you'll take Exit 232 to get on Hwy 40 and begin your drive into Winter Park, Colorado. Passing through a few small towns you'll wind your way through the mountains until you begin to climb up Berthoud Pass. With every switchback you will gain elevation as you traverse the Continental Divide and reach the top at 11,307 ft. There is a parking lot and bathroom stop at the top of the pass where you can also find hiking trails.
Make Winter Park your home-base as you tour around Grand County on two wheels! Check out lodging deals, shopping, dining, local events and other fun activities to enjoy during your tour!