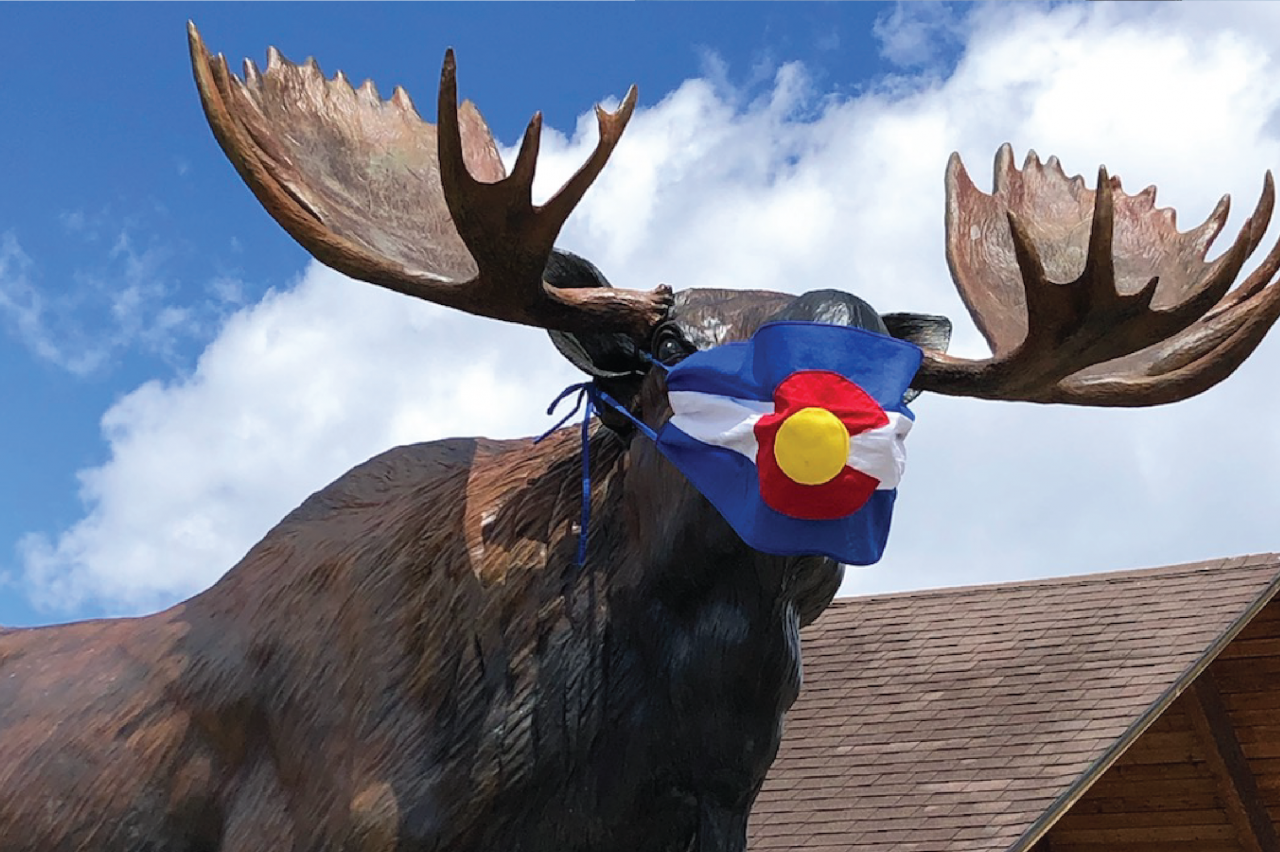 Mask Up!
Show us how (and where) you mask and you could a $50 gift card to a local Winter Park or Fraser restaurant. Help keep our community safe, promote good public health, and showcase Colorado creativity and ingenuity.

HOW TO WIN:
All you need to do is snap a picture of yourself properly covering your face (nose, mouth, and chin) out and about and submit on Facebook or Instagram with the tag #MaskUpWP. Pictures must be in somewhat good taste -- no politics, religion, sexual situations, or nudity. You can post as many different photos as you like each week -- just make sure you are "Masked-Up." Bonus points are given for:
the creativity of the face-covering (the material or type of cover, etc...)
recognizable Grand County landmarks/locations included in the picture
multiple masked people (socially distanced, of course)
sense of humor
RULES:
Each week, starting Monday, June 1, the Winter Park & Fraser Chamber will call for Mask Up! photos on Facebook. Participants can respond to the Facebook post with their pictures or tag us in an Instagram post or story. Weekly winners (2) will be selected and notified each Thursday at 4pm. Locals can pick-up their gift card at the Information Center and we'll mail to our soon-to-be visitors. Photos submitted for entry may be used in future Winter Park & Fraser Chamber promotions. The campaign will fun for 6 weeks, from June 1 through July 9.
JUDGING:
Pictures will be judged by the incredibly talented Winter Park & Fraser Chamber (that's us!), majority rules, and any tie-breakers will go to our Board.

QUESTIONS:
Drop Libby Landen an email.

---
Help Keep Grand County safe and healthy!
We welcome all visitors to our gorgeous valley. We hope that you'll join us helping keep our community safe and healthy.
Mask-up -- wear your mask when out in public and on the trail
Social Distance -- stand apart in town and on the trail
Wash Your Hands -- wash your hands frequently and for at least 20 seconds