HYPE
Bringing today's inspirational thought leaders to fuel your ideas.
LIKE TED TALKS? THEN GET HYPE'D

Watch Recorded 2021 HYPE Webinar broadcasted on March 31, 2021.

Bringing today's inspirational thought leaders to Winter Park's online community to guide your ideas to life! This one-hour virtual HYPE event is designed as a summit for all professionals networks. If you like motivational speakers, then get HYPED! Prepare for a night of accelerated presentations that will be powerful and compelling.
This is a free event. Please note, there are limited tickets, so don't miss out and get your registration ticket today! FREE TICKET HERE
Wednesday, March 31 from 6:00 - 7:30pm

Schedule:
5:00 - 6:00 | Order and pick up your favorite takeout from a local dining establishment.
6:00 - 7:30 | Virtual HYPE featuring five inspirational speakers.
7:30 | Dance party in your living room. Choose your tunes.
EMCEE | HYPE Master Mind: Chad James!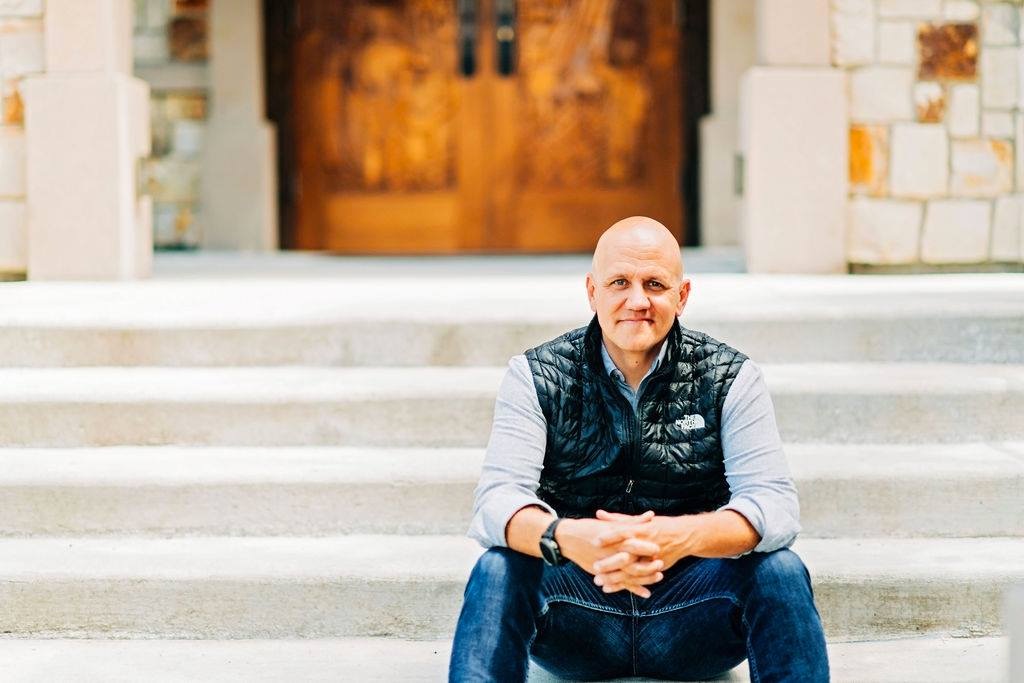 Chad James is an entrepreneur, coach and consultant living and working in his dream town of Steamboat Springs, Colorado. Chad James helps small business owners and entrepreneurs succeed faster, live better and create the lives they've always imagined. Over the past two decades, he's driven his entrepreneur clients to explosive levels of growth and success. Millions of dollars worth of annual net profit increases, drastically re-styled lives and massive relationship improvements have given Chad an army of "forever clients"/ Chad has "been there", "done that" and "got the t-shirt" as they say. Find Chad @chadjamesonline | More here. FREE TICKET HERE
2021 Keynote Speakers
Dawn Erdmann

Dawn Erdmann is the co-founder of Vine Co. An organization specializing in employee and organizational growth and development. Dawn has spent much of her professional career as a corporate leader in Training and Development; where she has focused many of her efforts in recruiting and staffing, employee engagement, team building, process improvement, technical training, and overall employee and organizational development. Dawn has traveled coast to coast pursuing her passion for helping individuals and organizations gain the tools necessary to grow and develop into high performers.

In Dawn's free time she enjoys spending time outdoors; biking, golfing & boating. She is an avid sports fan and loves attending or participating in a variety of athletic activities. Most of all, she enjoys being the aunt of two amazing little guys that fill her heart daily.

Rob Drabkin

Although his musical talents make it easy to believe he's always been a full-time musician, Rob Drabkin studied biochemistry to become a doctor. His focus quickly changed after a trip to New York City where he quickly dropped science and dedicated himself to becoming a singer. On Rob's upcoming album, Two Left Feet, he says, "It's about joy, lots of damn joy!" It's about finding movement, beauty, activism, and love. It's about releasing your inhibitions as you come home to yourself.

To sum up his vision, Rob says, "We too often forget that love is ever-present. We share it through laughter, smiles, and sympathy. We can find it in everything and we can also create it in the smallest, most unassuming moments of our lives. All we can do is keep being kind and have the courage to choose love in every decision we make."

Recent highlights for Rob include becoming the #1 Shazam'd artist in Greece following placement of his song, "It's a Beautiful Day" in a nation-wide commercial. "It's a Beautiful Day was also featured on Perez Hilton, Sirius XM, and Spotify's New Music Friday. Rob recently toured to Rwanda and Uganda playing to crowds up to 26,000 in the iKnow Concert Series and Tour Du Rwanda. In the United States, Rob consistently sells out his headlining performances and has toured with artists such as The Head and The Heart, Michael Franti, Trevor Hall, Big Head Todd, and G-Love and Special Sauce.

Samantha Nimock

Samantha Nimock is a life coach who owns a yoga studio on her dream property outside of St. Louis Missouri where she integrates the healing benefits of yoga and the empowering strategies of coaching. Samantha helps visionaries to get out of their heads and bring their ideas to life and learn how to be creators of the life they truly want. It is through these practices that Samantha completely transformed her life and ignited the passion to share the work with others. Samantha is driven by watching her clients take the big steps they are afraid of and upgrading their life to exactly where they want to be.

Toku McCree

Toku McCree is a coach, speaker, and author committed to serving those walking the path of awakening. He works with executives and entrepreneurs in diverse industries to develop leadership that arises from deep wisdom and compassion. His approach comes from his adventurous life which includes 2 years in a Zen monastery, touring the US stage managing a rock band, and hiking over 200 miles in a variety of national parks. His essence is brilliance, integrity, commitment, passion, play, and adventure.