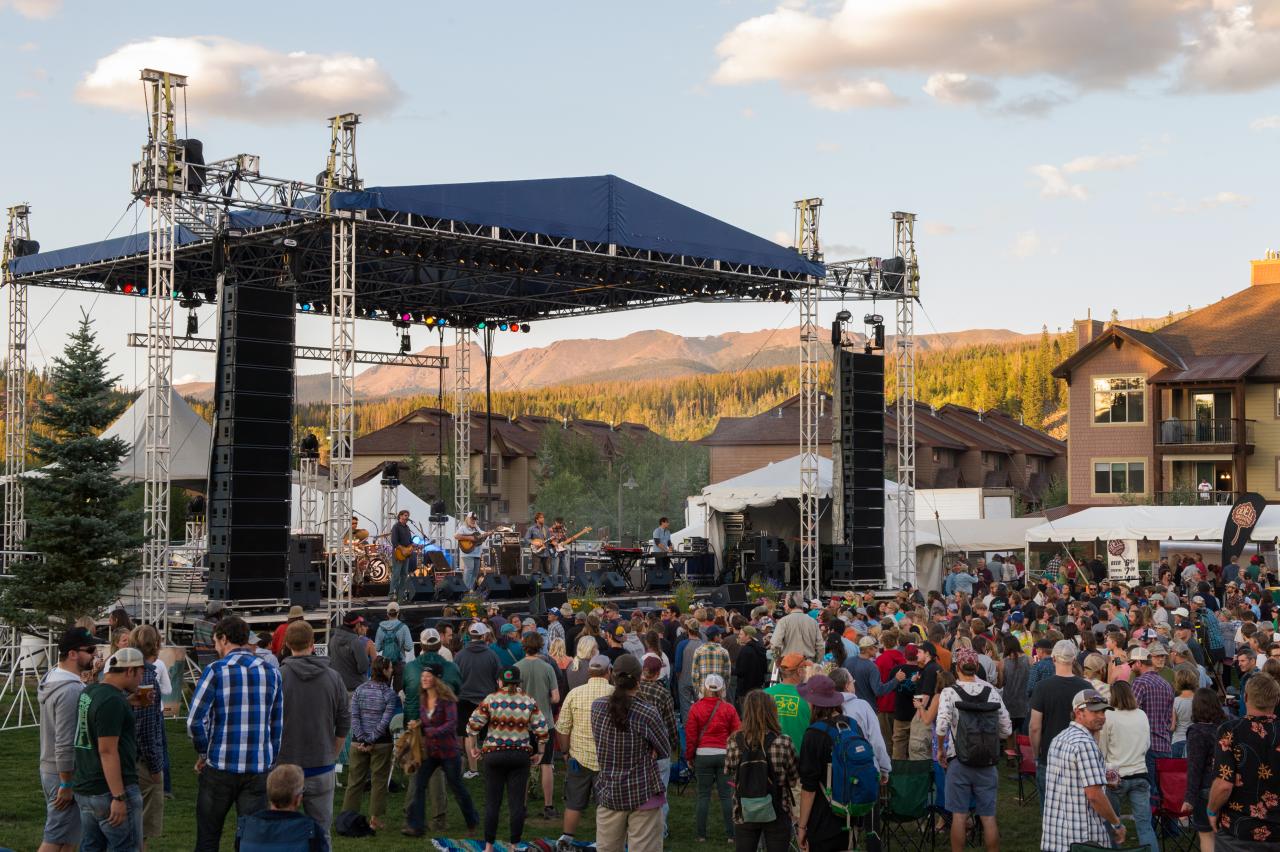 High Note Thursday
How To Guide
High Note Thursday Local's Guide
Local Expert: Year-Round Events
High Note Thursdays are a favorite Summer Concert Series of Events. High Note Thursday's take place every Thursday night at Rendezvous Event Center at Hideaway Park, downtown Winter Park, Colorado!
Each week a new band comes and plays a FREE show in the incredible Rendezvous Event Center at Hideaway Park. Friends and family of all ages are invited to enjoy the evening tunes with complimentary Continental Divide backdrops. There are not any concessions on Thursday night, but attendees are welcome to pack a picnic and cooler to savor during the show!
If you are coming on vacation and don't want to pack a picnic, no fear, there are several local businesses that are happy to put one together for you! Stop by Cooper Creek Square before the show to grab a souvenir sweatshirt for our cool mountain evenings. You could also grab Happy Hour or an early dinner before the music that starts at 6pm. Across the street from Cooper Creek Square is Winter Park's only brewery, Hideaway Park Brewery. The Hideaway Park Brewery offers Thursday night deals on Growlers or they will package up your favorite craft beer flavor in a Crowler for you to take with you!
Next to the Brewery is Deno's Mountain Bistro, Winter Park's longest continuously running restaurant! Deno's is known for their extensive wine list from which they offer select bottles at 25% Off on Thursday nights! They will also package an order of wings, salad or pizza for you to take to the park to enjoy during the music!
Rendezvous Event Center at Hideaway Park is just a few blocks from Deno's in downtown Winter Park. Now that you have your Winter Park Sweatshirt, Hideaway Park Brewery Crowler, and wine and pizza combo from Deno's you are all set for a fun night!
Check back for more Event Expert Tips in Winter Park, Colorado's Favorite Playground!
Local's Guide to High Note Thursday