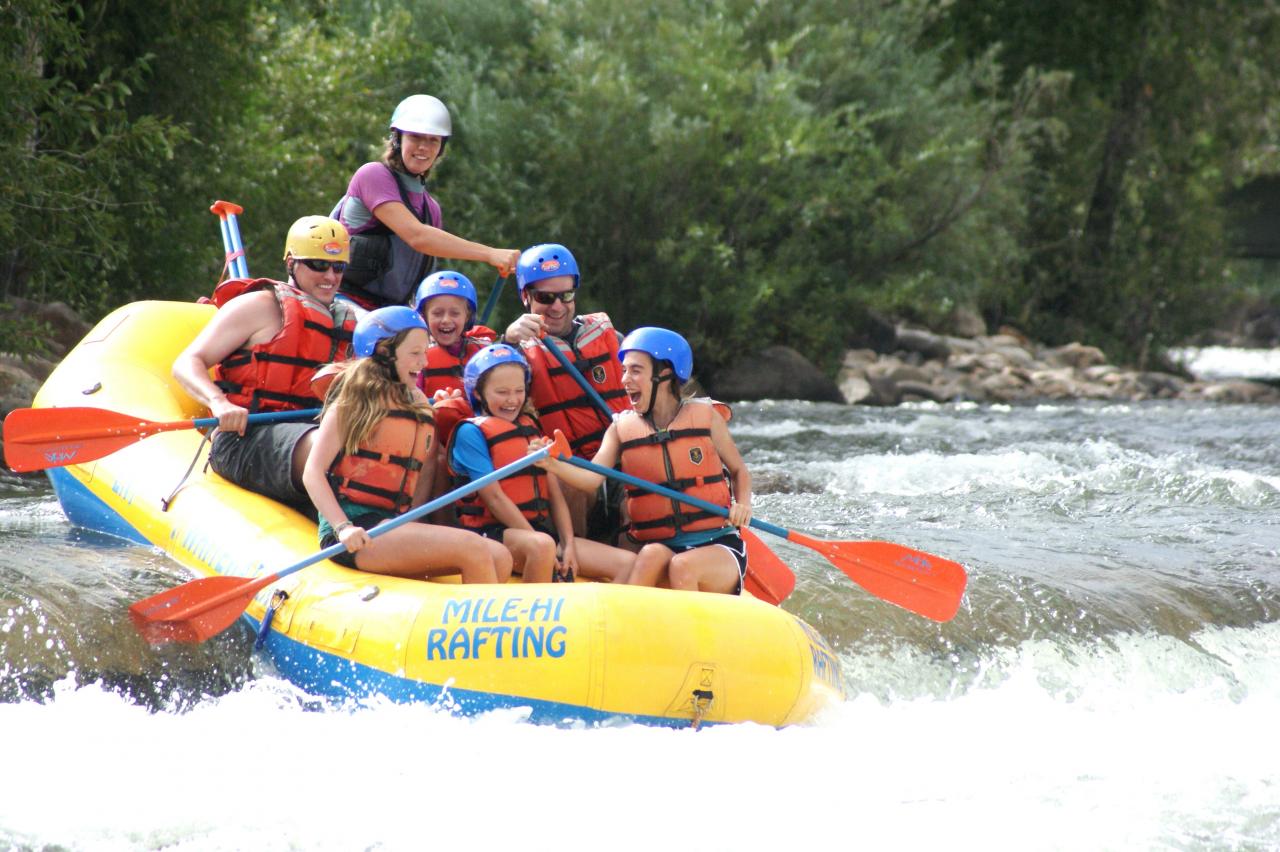 Rafting, Camping & More
Enjoy the Colorado & Fraser Rivers
Floating, Fishing & Camping Fun + Fun Facts
With virtually endless rivers, streams, creeks, ponds, and lakes in the area, plus plenty of cool campsites, there's lots of floating, fishing, and camping fun in Colorado's favorite Playground!
Water Sports
The mighty Colorado River spans for over 1,400 miles across the American Southwest, though the river's humble headwaters begin right here in Grand County. The river offers exciting whitewater that will thrill rafters, kayakers, and even stand-up paddle boarders - no matter your experience! With several spectacular whitewater guide services in our area, including Red Tail Rafting and Mad Adventures, there's always a river adventure to be had.
Did you know the Colorado River was originally named the Grand River?That's how the county got its name!
Fishing
In addition to whitewater fun, the upper Colorado River is also a trophy trout fishery. In fact, our stretch of the upper Colorado has even been designated a "Gold Medal Trout Fishery" by the Colorado Division of Wildlife, indicating that the river is home to healthy populations of big trout! 
What does this mean? The fishing is fantastic in the Winter Park & Fraser area, with the Fraser River running right through town. The Fraser features fly fishing opportunities for rainbow, brown, brook, and cutthroat trout, with access points along the Fraser River Trail, Rendezvous, and right through the town of Fraser.
Did you know the Fraser was President Dwight D. Eisenhower's favorite water to fish in the whole entire world?
Several fly-fishing outfitters serve the area, with guided trips available on both the Colorado and Fraser Rivers. The watersports aren't just limited to rivers in Colorado's Favorite Playground either, with Grand Lake, Lake Granby, and other large lakes right in our own backyard.
Boating
Boats of all shapes and sizes are available to rent from several area marinas, including the Beacon Landing Marina in Grand Lake and the Indian Peaks Marina in Granby.
Enjoy a day on the lake with fishing boats, powerboats, pontoon boats, water skiing boats, and even sailboats! And when your adventure on the water is over, you can even keep the good times going with a classic Colorado camping adventure!
Did you know Grand Lake is the largest and deepest natural lake in Colorado?
Camping
With many cool campgrounds in Grand County, from primitive tent camping to RV sites, there are lots of ways to be a happy camper in Winter Park and the Fraser valley. Popular campgrounds include the Robber's Roost campground, The Idlewild campground, and the Sitzmark campground right in downtown Winter Park. Check our website for a full list of camping and other lodging options.
From floating and fishing fun, to some of Colorado's coolest campsites, there are plenty of ways to play this summer in Colorado's favorite Playground!