Over 600 Miles of Trails | Mountain Bike Capital USA™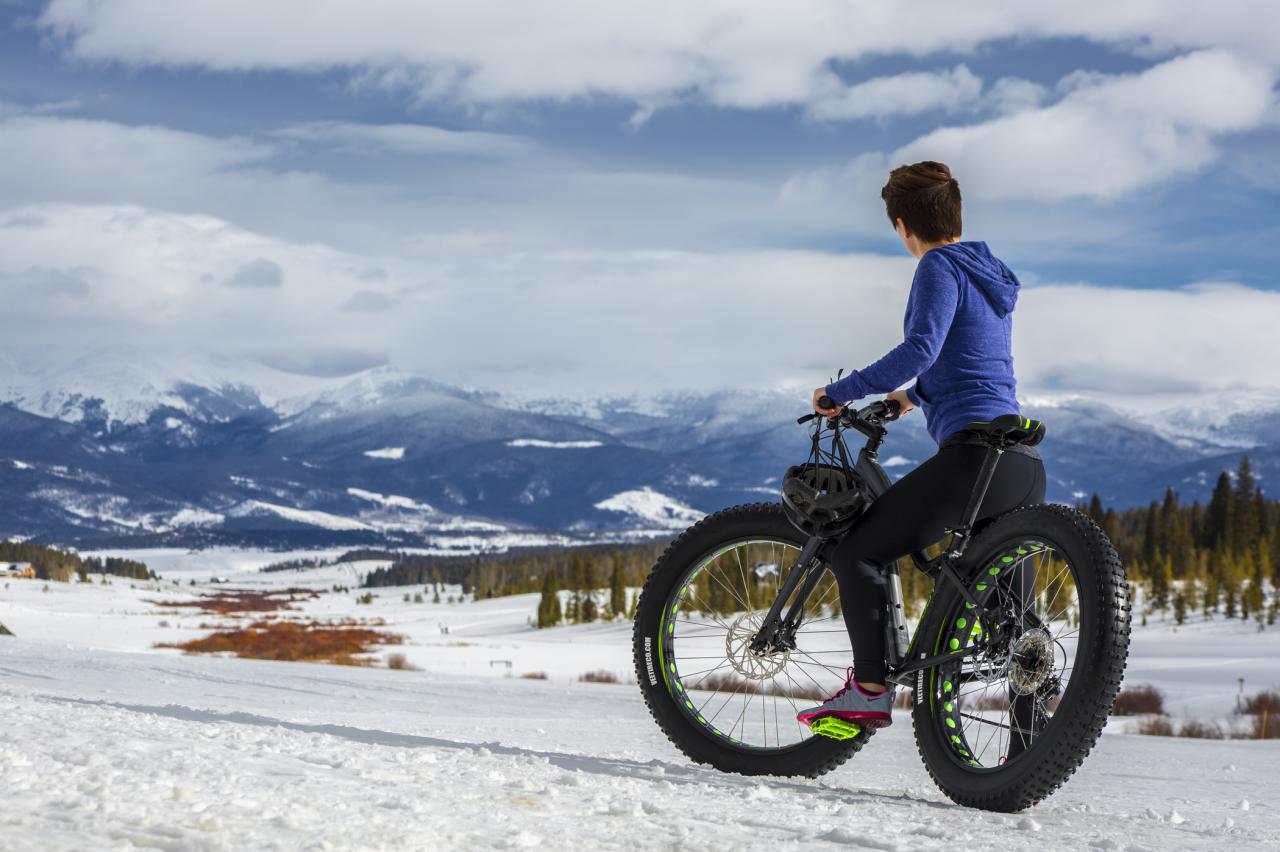 Fat Bikes & Ski Bikes
Winter Adventure in Mountain Bike Capital USA™
Fat Bikes
Explore Mountain Bike Capital USA™ in Winter
If you are already missing biking season in Winter Park, have no fear, biking happens all year in Mountain Bike Capital USA™! Check out Fat Bikin near Winter Park and you'll get your two-wheel fix year-round.
Fat Biking
Winter Park is Mountain Bike Capital USA™️ all year long! Winter fat biking is the latest way to play with two wheels on our snow-packed trails. There are literally hundreds of miles of trail options for you to ride, easily accessed from downtown.
Where to ride and Rent
View a full list of trails & terrain before selecting an outfitter to help guide you on your next fat biking adventure!
Beavers Sports Shop at the Best Western Hotel offers fat bike rentals for the huge trail system here in Winter Park. Trails are just a short ride from our shop, which is open every day from 8am to 6pm. Want to make sure you get a bike? Call 970.726.5988 to reserve yours today.
Devil's Thumb Ranch Resort & Spa rents bicycles equipped with enormous, fat tires that enable the rider to plow through the snow. For $45 you can test your winter riding skills on 20k of biking dedicated trails. Wear appropriate footwear, similar to what you'd wear snowshoeing, and dress in layers—you'll work up a sweat!
Icebox Mountain Sports rents fat bikes that you can take to explore the hundreds of miles of famed Mountain Bike Capital USA™ trails in the Fraser Valley. It's recommended that you stick to the more hard-pack trails, especially if you're a beginner. When you rent the bike, the experienced staff can give you the low down on where to go.
Snow Mountain Ranch - YMCA of the Rockies rents fat bikes from their Nordic Center. Bikes come in three different adult sizes. There are 10km of groomed trails that are exclusively for fat tire bikes throughout the Nordic Center.
---
Now you see that biking in Mountain Bike Capital USA™️ isn't just for dirt trails! If you find comfort on two wheels, you've got to try Fat Biking on the hundreds of miles of trails near Winter Park, Colorado. Hit the trails and the head to one of our favorite Happy Hour spots to tell your stories!