Women's Adventure Film Tour
The Foundry Cinema & Bowl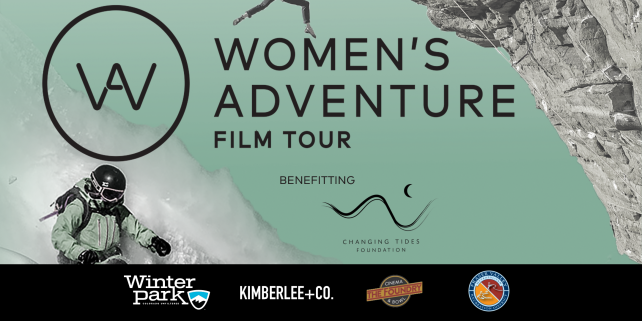 Bike Races & Events
Community Events
Things to Do
Recreation & Sports
The WOMEN'S ADVENTURE FILM TOUR has arrived in the USA for the first time ever and is coming to Winter Park, Colorado on Sunday, June 23 at 11am. Come and enjoy movies and mimosas at The Foundry while celebrating fantastic women around us who are doing extraordinary things. 
The event features an all new set of 7-9 unique films that have been carefully chosen to show awesome women achieving their adventurous goals. Bring your adventurous family, friends, girlfriends, partners and children to celebrate with us adventurous women!

The WOMEN'S ADVENTURE FILM TOUR is brought to you locally by Winter Park & Fraser Chamber, Kimberlee+Co., The Foundry, and the Fraser Valley Metropolitan Recreation District.

Doors open at 10:30am. Show starts at 11:00am. Tickets are $10 in advance and $15 at the door. All tickets include a complimentary mimosa! We hope to see you there!