Dog Sled
Image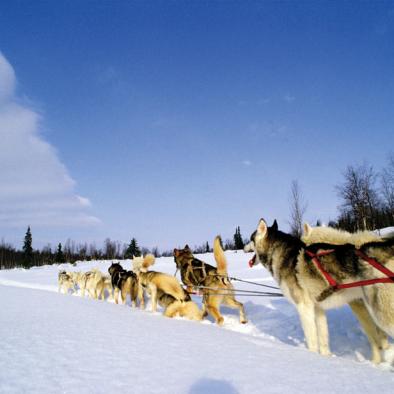 Looking for a truly unique experience? A dog sled ride is exactly that. If you love dogs, you'll be in heaven on a guided, backcountry dog sled ride through a private trail system of winter beauty. Whenever you visit, you're sure to learn something new. While you relax on your dog sled, your experienced musher and guide will point out wildlife, animal tracks and photo opportunities, as well as answer any questions you have about dog sledding and the area in general.
Winter Dog Sled Rides
During winter dog sled rides, you'll relax in the sled as an experienced musher expertly guides the dogs down a trail. Each ride is between 2 and 5 miles long, depending on the excursion booked. Regardless of which option you choose, you'll get to take in some amazing views along the way of 13,000-foot peaks, the Continental Divide and snowy fields and forests.
Each sled can accommodate one, two or three guests, but everyone has to adhere to height and weight limitations (contact each vendor for more information). Reservations are required, so call ahead!