Winter Park Insider's Package: 30% Off Lodging, Lifts & more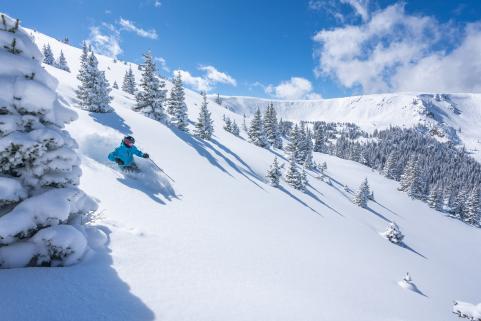 Winter Lodging
Winter Sports & Recreation
Jul 9, 2020 - Sep 14, 2020
BECOME A VIP & SAVE UP TO 30% OFF LODGING, LIFT TICKETS, & MORE

Become a Winter Park Insider! Book your 2020-21 winter vacation before Sept 14, 2020, and receive up to 30% off lodging and lift tickets. Plus, unlock additional exclusive discounts on rentals, group lessons, tours and more. Book 4 nights of lodging and 3 days of skiing to get the best value of the season.

As a Winter Park Insider, you get:
30% off rentals*
30% off group lessons*
30% off tours*
30% off Winter Park Guides*
$18 Coca-Cola Tubing Tickets

FREE & EXCLUSIVE DURING YOUR TRIP
Exclusive Winter Park Beanie (1 per booking) Get this season's most -wanted item and show off that you're an Insider.
Glass of Wine or Draft Beer* Complimentary glass of wine or draft beer at specified location. 1 per person on reservation, for 21+ only.
10% off Food and Beverage purchases at any resort owned Outlet (excludes Starbucks and alcohol purchases)
Guided Early Access* - Access the Gondola at 8:15AM and be the first on the mountain with guided early access, available Tuesday and Thursday. This does not include lift ticket.
Weekday Snowshoe OR Ski Bike Tour* - Receive a complimentary tour! Try out a snowshoe trail or ride down the mountain on a ski bike.
Exclusive Thursday Night Snowshoe Tour* - Take an Insider's only night tour! This after dark experience is perfect for stargazers looking to catch a glimpse of a shooting star in the mountain sky. From the mountaintop, your crew will strap on snowshoes with a guide and enjoy the magic of an evening spent exploring the mountain on this exclusive tour. These tours are only available Thursday nights.





Disclaimer
All products must be booked before November 9th to receive discounts. *All discounts and experiences are available for the offering listed or a similar product, based on availability and restrictions related to COVID-19