FREE Admission for Kids & Students
730 Baker Drive
PO Box 443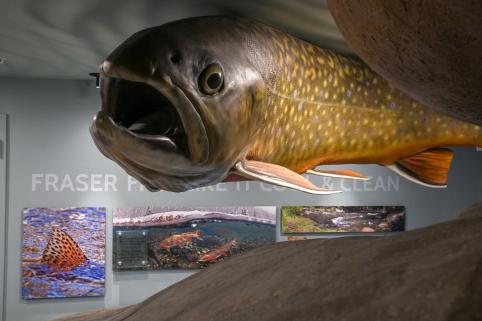 Arts, Culture & Entertainment
Family, Education, Community & Civic Organizations
Nonprofit Organizations
Year-Round Recreation & Activities
Jan 1, 2021 - Dec 31, 2021
Need a break from the slopes? Check out our interactive exhibits! Great for the whole family.
Headwaters River Journey, a state-of-the-art interactive museum, invites visitors to discover the wonder of Colorado's rivers, to become more aware of the critical role the headwaters play in our environment, economy, and Colorado lifestyle, and to explore ways each of us can take action in conserving our greatest resource – water.
Reservations recommended- please call or email.
Admission for children and students is currently free of charge thanks to generous grants from
Colorado Headwaters Land Trust
through the Carolyn Hackman Education Fund and the
Colorado River Headwaters Chapter of Trout Unlimited
.