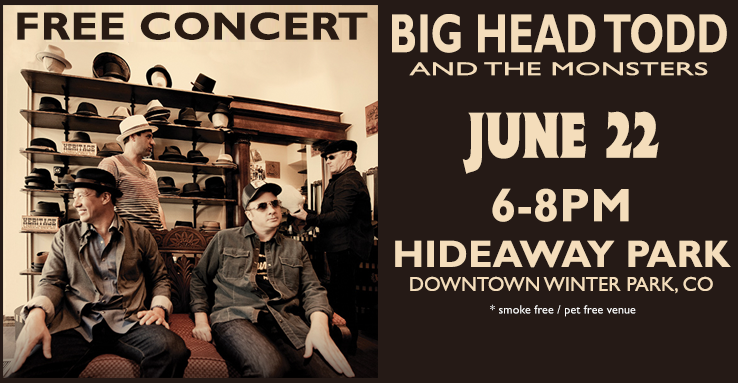 Big Head Todd & The Monsters
We're Kicking off Summer in Style!
Come celebrate as the Town of Winter Park unveils the brand new Hideaway Park Stage! Enjoy a FREE live concert with Big Head Todd & The Monsters from 6pm-8pm.
It's summer and it's Hideaway Park so bring your favorite food, your cooler of goodies and your happy feet (please leave your pets at home). Remember to take advantage of The Lift, our FREE transportation system through Winter Park & Fraser.
Don't just come for the day, join us for a LONG weekend of fun in the mountains, check out all of our events right HERE not least 15th Annual Blues from The Top, includes array of muisc from blues, alt blues, rock, jam, zyedeco and funk!
BIG HEAD TODD & THE MONSTERS