Winter's Around the Corner - Ski & Snowboard Conditioning Tips
Image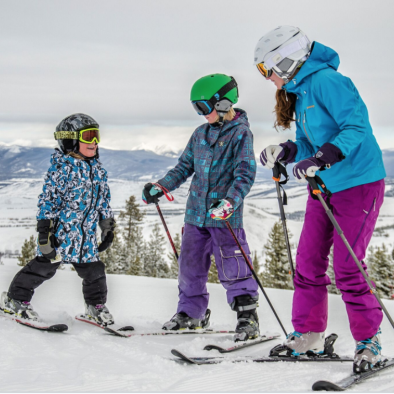 The autumn equinox has already come and gone, which means winter is fast approaching in the Rocky Mountains. Soon the snow will start falling, and another spectacular ski and snowboard season will be upon us in Colorado's favorite Playground!
With two downhill ski resorts nearby, plenty of cross-country terrain and countless can't-miss winter activities, it's time to get ready for the season and start your ski and snowboard conditioning. Winter Park Resort Competition Center Director Jeff Burrows recommends focusing on two primary elements of conditioning.
First: try to build a strong aerobic base. Stay active! Running, swimming and biking are great ways to get an aerobic workout (hint: there are still plenty of fall bike rides to enjoy up here in Mountain Bike Capital USA™. Inline skating is actually a great option for ski conditioning as well, since many of the movements of skating are similar to skiing.
Second: strength exercises are recommended, especially for your lower body and your core. Squats, lunges and plank exercises are all great for building ski strength, especially when you incorporate the use of additional weights like dumbbells. Balance is also an important part of ski and snowboard conditioning. Incorporating fitness balls or roller planks into exercises can help to build balance. It's also important to regularly stretch — stretch your legs, stretch your knees, stretch your hips, stretch your back, stretch your body!
The Grand Park Community Recreation Center offers ski and snowboard conditioning classes for skiers and snowboarders alike. This is a challenging 8-week class that starts at the beginning of October, so sign up soon if you're interested! In addition to getting yourself in peak ski condition, it's important to get your gear in peak condition, too. With several ski and snowboard shops in the area, you can buy new equipment, clothes and accesories or get your old equipment tuned up or repaired and shop everything else you need to be ready for opening day!
Where to Ski and Board
Our area features two great ski resorts. Winter Park Resort offers over 3,000 acres of skiable terrain for all abilities, and with an average annual snowfall total of over 27 feet, there's always plenty of powder to be had. Winter Park Resort opens on November 15th. Grand County's second resort, Ski Granby Ranch, features family-friendly skiing in a more intimate small-resort setting. Plus, your day of skiing doesn't have to end during the day: Granby Ranch offers night skiing on Friday and Saturday nights!
In addition to our downhill ski resorts, we have cross-country skiing options as well… and tons of wonderful winter activities, too! For more info about ski and snowboard conditioning, the downhill resorts in Colorado's favorite Playground or anything else about this ski season, call 800.903.7275 or email [email protected].