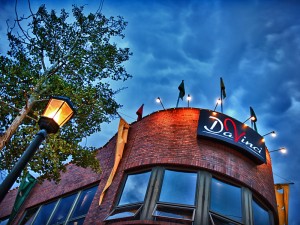 We recently shared one of the exciting new activities in Winter Park - summer tubing at Snow Mountain Ranch. But there are a number of other new businesses for you to check out next time you're in Winter Park.
High Lonesome Lodge & Barn, Devil's Thumb Ranch Resort & Spa – 3530 County Road 83, Tabernash (devilsthumbranch.com) The new High Lonesome Lodge, Barn, Pavilion and Wine Grotto is a 50,000-square-foot lodge that can serve up to 350 guests.
Holiday Inn Express & Suites – 108 Zerex St., Fraser (ihg.com/holidayinnexpress/hotels/us/en/fraser/fexco/hoteldetail) This newly renovated property offers spacious and modern rooms, breathtaking mountain views, a mini-fridge and microwave. A select few rooms offer sleeper sofas, a private bedroom with a separate living area and balconies.
Vasquez Creek Inn – 78786 US Highway 40, Winter Park (vasquezcreekinn.com) Conveniently located in the heart of Winter Park, this new inn is within walking distance to shops, Rendezvous Event Center at Hideaway Park, restaurants, entertainment and is on the shuttle line to nearby Winter Park Resort. Guests of Vasquez Creek Inn enjoy complimentary European-style continental breakfast and easy access to the on-site restaurant, Volario's (more below).
Volario's – 78786 US Highway 40, Winter Park (volarioswinterpark.com) This new bistro-style restaurant sits on the main floor of Vasquez Creek Inn and offers a made-from-scratch menu of pizzas, pastas, cheeses, charcuterie and other European-influenced dishes. A daily happy hour, extensive wine list and private dining room add to the classic bar, outside patio and open air kitchen ambiance.
DaVinci's – 47 Cooper Creek Way, Winter Park (davinciwp.com) Chef/owner Leonid Shukan collaborated with executive chef Brandon Park on a unique fine dining restaurant with a casual atmosphere. They have poured their love and passion for classical French and new-world techniques into a modern European cuisine.
Lunch Rock Restaurant – Winter Park Resort (winterparkresort.com) Lunch Rock Restaurant is a state-of-the-art facility utilized year-round, with a 150-seat heated deck, 250-seat indoor restaurant, bar, and hydration station all focusing on Colorado themes. At 11,200 feet in elevation Lunch Rock Restaurant boasts amazing views of Parry Peak, James Peak, Parsenn Bowl, the Fraser Valley and the Continental Divide.
Hideaway Park Brewery – 78927 US Highway 40, Winter Park Winter Park's new craft nano brewery is located in the heart of downtown, offering those who are in town to enjoy Mountain Bike Capital USA™, Winter Park Resort or one of the fun festivals that Winter Park is famous for, an opportunity to belly up for some tasty après-activity refreshments.
Basement at Strip & Tail – 78295 US Highway 40, Winter Park This lounge and cocktail bar offers themed nights of Karaoke, open mic and live music.