There are three types of people in this world: those who live in the mountains, those who talk about living in the mountains, and these businesswomen. 
You could say that some of these women were "called" to the mountains. Others were simply in love with someone who was called to come and decided to join them on their journey. Either way, they ended up here, living in small towns along the Continental Divide, carving out a space for themselves in the universe. 
All six of these women love a good challenge, and when they decide to do something, they go all in. They, of course, have fans cheering them on. But at the end of the day, they are their biggest champion, never doubting themselves and always going after what they want. 
Each of their stories are unique save one thing: they all make time to get outside and soak in their surroundings. These outdoor moments might not always be as long as they'd like them to be, but they wouldn't ever trade them in for Denver Traffic. 
We are so thankful to have these amazing women as part of our mountain community. 

The Studious Observer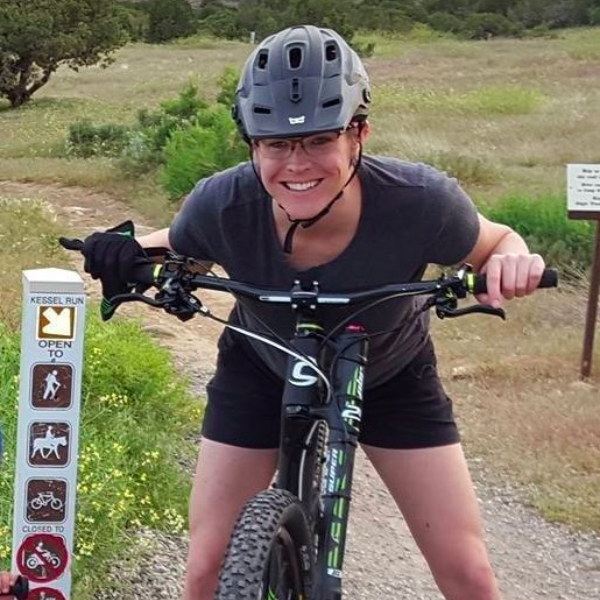 Cassidi Peterson 
Owner, 10 Pound Gorilla
"If I think I can do something, I am going to do that thing." - Cassidi Peterson
Cassidi Peterson is a refreshingly direct and well-spoken business women who credits the Internet as her biggest teacher (and who can argue with that?!). A graphic designer by trade, Cassidi moved to the mountains for her first job out of college and has been here ever since. Early on, she found herself in a position to run her own company, she just needed to learn how to develop websites, and the Internet could help her with that. She taught herself how to code, which is no small feat, and mirrored her new skills with her design talent, giving her a unique position in the market. Cassidi is an active Internet observer. She watches for and studies trends in design and development, mentally keeping tabs on where things are going, and her clients reap the benefits. Fifteen years after its inception, 10 Pound Gorilla is a thriving digital agency that serves clients around the globe. 
Favorite Activities: Mountain Biking, Skiing, Golf 
Advice to aspiring mountain businesswomen: "Make sure that you love the outdoors and the experience. If you are a businesswoman, you probably have that intellectual side to you and that is harder to fulfill up here. [Make] sure that you are going to be able to thrive in an environment that you're going to be more limited in...seek out..through the internet...connections. With the Internet, don't be scared to figure out how you can make it work to live in the mountains because there are so many opportunities for people to work remotely and make good and decent incomes and be able to experience and live in a small community and enjoy what the mountains have to offer."

The Builder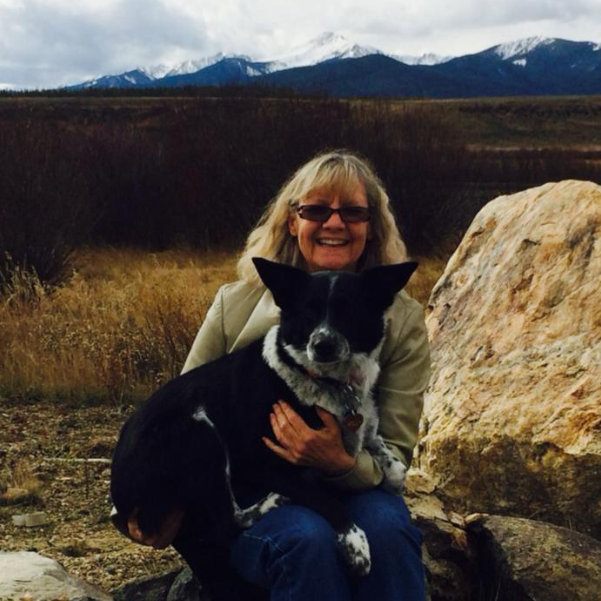 Robin Wirsing
Partner, Allegiant Management
"You just have to decide in your head what you are doing, and you can't let anything 'anti' get in there." - Robin Wirsing 
If you were holding an event or starting a business, you would want Robin Wirsing on your team. She moved to Winter Park in 1982 with her then-husband (now business partner) to manage Snowblaze. Over the years, their business grew through expansions, acquisitions, and mergers to what it is today, Allegiant Management. As one of three partners in this property management company, Robin deeply cares and respects the people who work for and do business with her. She credits her partnership with Tim Hartmann and her amazing team for Allegiant's success. A self-proclaimed taskmaster, Robin is extremely dedicated to helping homeowners who appreciate Allegiant's approach. She is a creative businessperson who sees the big picture. Robin understands what drives business and gets involved in initiatives to fuel those drivers. If you ever get the chance to work with her, do. You won't regret it.
Activities: Hiking with her beloved dog.
Advice to aspiring mountain businesswomen: "Have lots of persistence. Work really hard. Triple check everything you do. Always follow up really timely." 
The Velvet Hammer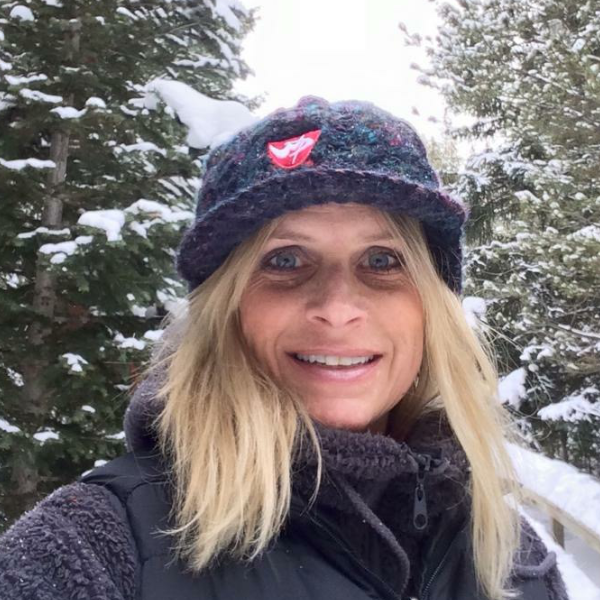 Jenny Armstrong 
Vice President of Finance and Accounting, Winter Park Resort
"Sometimes when I can't get a spreadsheet to work or I can't get something to work out in my brain, I can go for a snowshoe or a hike or a ski and come back, and I'll have it all figured out. Just sometimes, getting out of your environment in to the beautiful mountains...it all works [out]." - Jenny Armstrong 
Jenny Armstrong is rather good with numbers. Like really good. She moved to Colorado 17 years ago looking for a lifestyle change from her Kansas roots. Upon her arrival, she quickly found a job working at Winter Park Resort. Since then, she has held about every single position in the Finance and Accounting department including Accounting Supervisor, Revenue Accounting Supervisor, Senior Financial Analyst, Accounting Manager, Director of Finance and Accounting, and Vice President of Finance and Accounting. (Not to mention, she also spent two years as the Business Manager for the Ski + Ride School.) Jenny is extremely passionate about her work and the resort. Over the years, she has learned how to successfully navigate cross-functional business unit relationships by implementing a firm, but nice approach. Pro Tip: When working with Jenny, always know your numbers. Although you will find her at the resort 6 days a week, she makes time to get outside for a walk everyday. (And good luck keeping up. She's quite fast.) 
Activities: Walking/Hiking, Snowshoeing, Skiing 
Advice to aspiring mountain businesswomen: "Listen. But be sure that your voice is heard as well."
The Competitive Coach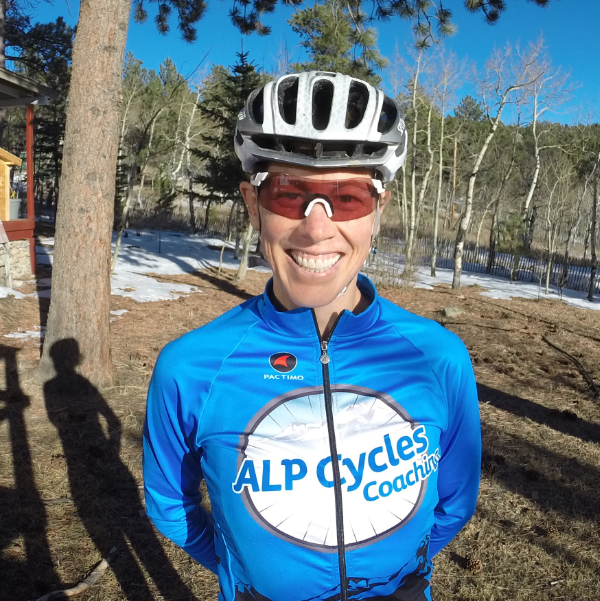 Alison Powers
Owner, ALP Cycles Coaching 
Interviewer: "What do you do for fun in Nederland?" 
Alison Powers: "Ride bikes!...I just love riding bikes."
Alison loves to ride her bike, and she has made it her life. In 2005, after a successful ski racing career, Alison was looking for a change and started cycling competitively. For the next 9 years, she gave her all to professional road bike racing. Although Alison was competing in races, she also coached other riders along the way. Her passion for instruction led her to open ALP Cycle Coaching, and after leaving professional cycling in 2014, she was able to concentrate all of her efforts on growing her business. Today, ALP Cycles Coaching is now home to 50 athletes as well as the ALP Cycles Racing Team, which boasts 28 riders. Alison is very passionate about what she does. She gets to help people reach their goals and make them better than they ever thought they could be. It's extremely rewarding, and she wouldn't have it any other way.
Activities: Biking 
Advice to aspiring mountain businesswomen: "Do it. But first do your homework. Make sure are you are doing a business that is (a) either run differently or run better than somebody else has been doing and (b) is there a market for it?...Opening a business is the easiest part...sustaining a business is the hardest part. But if it something you really want to do, you got to go for it."
The Grateful Healer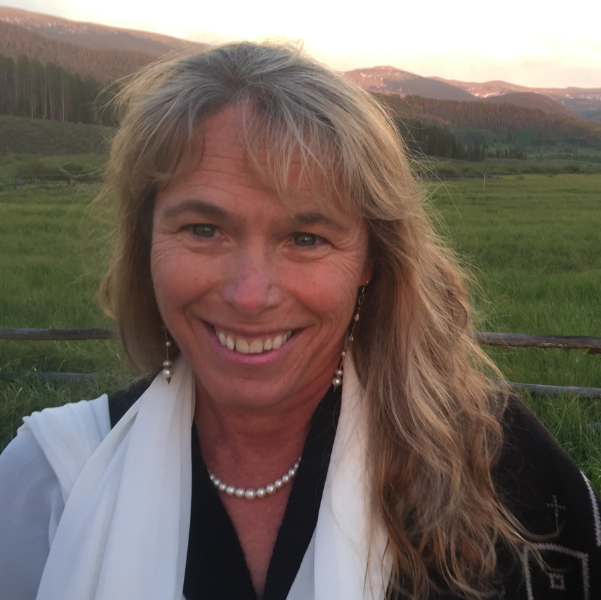 Christina Russell
Owner, Christina Russell Massage 
"I allowed my choices in life to be guided by what resonates in me and gives me passion." - Christina Russell 
Christina Russell radiates positive energy that makes you want to be around her. She has a passion for healing and teaching, which she has allowed to guide her life's path. She moved to Winter Park in 1995 and loves the mountain environment. Five years ago, she opened Christina Russell Massage where she practices a type of massage called, Phenomenal Touch, in her "Healing Cave." She provides a space where people feel safe and can be their authentic selves. When she is not practicing massage, you will find her pursuing her other passion, outdoor education. Whether it is teaching cross-country skiing, mountain biking, or even belly dancing, Christina loves the act of helping people learn new things. She enjoys that she gets to make people feel good through both her body work and teaching skills. Christina's clients are her biggest fans, but Christina is a pretty big fan of all the people she works with as well. 
Activities: Cross-Country Skiing, Telemark Skiing, Mountain Biking 
Advice to aspiring mountain businesswomen: "Do your research. Does the community have space for it? Needs it? [Will you] have the clientele that can support you year round? Some businesses can be feast or famine. But the trade offs are worth it."

The Steadfast Environmentalist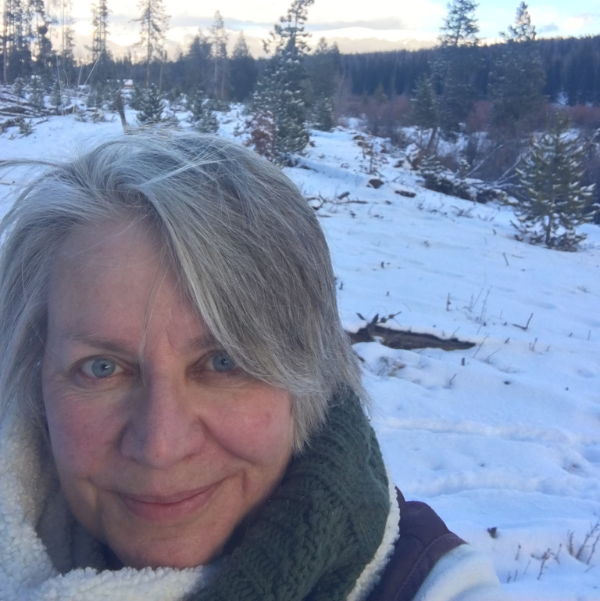 Sue Volk 
Owner, Mountain Grind Coffee and Bistro
"I started to think, 'I can't change the world, but I can change my own habits.'" - Sue Volk
Sue Volk is doing her part to make the world a little bit better every day. Since 2005, she has owned Mountain Grind Coffee & Bistro, and to say it has been an exciting adventure would be an understatement. But Sue has hung on through it all. Hailing from a farm in South Dakota, she credits her success to her love of challenges and problem solving abilities. Her passion for good food motivated her to source as much as she can locally and make as many things from scratch as possible. Every year, she identifies small improvements that have added up over time. You'll find wooden ice cream taster spoons and paper straws in her shop, not to mention ceramic pans in her kitchen. Sue understands the importance of sustainability, and she is on a mission to provide consumers with a responsible dining experience when they choose Mountain Grind.
Activities: Cross-Country Skiing, Hiking
Advice to aspiring mountain businesswomen: "If you do want to do something like what I am doing, you better be passionate about something about it. Because...you're not going to see the financial reward up front. It's going to be challenging. It's going to be a lot of hard work. You can't just stop and play on a powder day. It's not for the faint hearted or the undisciplined...although, I do think that there are other jobs that are not quite so labor intensive!"