COWORKING SPACE
Image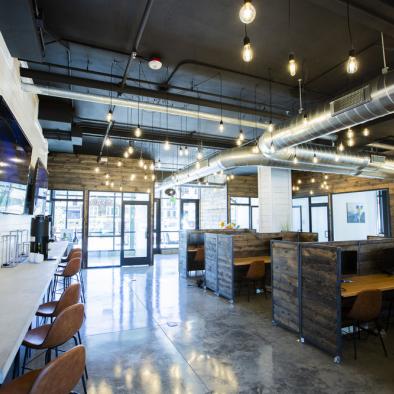 Coming up to the mountains for an extended stay, yet need to work remotely? Winter Park has a coworking space available for your staying productive needs. 
 
What is a Coworking space? Coworking spaces are essentially shared workspaces. They offer affordable office space for those looking to escape the isolation of a home office, hotel room or coffee shop. These shared workspaces offer a suite of office-like amenities such as hot-desks, private meeting rooms, kitchens, coffee and more.

Green Spaces - Our coworking space offers everything you need in order to work remotely from Winter Park, Colorado. We offer meeting rooms, comfortable workstations, networking opportunities

StarterHaus Winter Park - Working from anywhere has never been more convenient when you can pull up a chair at StarterHaus co-working space inside Gravity Haus in downtown Winter Park.