2018 Mavic Haute Route Rockies
Image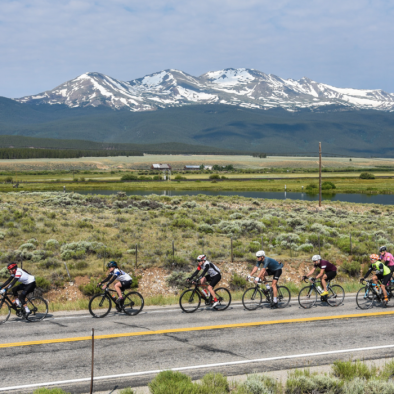 Following the resounding success of the inaugural edition of the Mavic Haute Route Rockies, the second edition is set to take place in June 2018! The second edition will run over seven days from June 23rd to June 29th in Colorado, the heartland of American cycling. The seven timed and ranked stages will once again include high altitude passes, beautiful panoramas across the vast Colorado plains and iconic hardpack dirt roads. Don't worry! The hardpack dirt roads are safe and manageable with a standard road bike with 25mm tyres and any section of dirt road will be memorable.
Registration day will take place on June 22nd, and the nearest international airport will be Denver International (DIA). Boulder will serve as the official start city of the seven-day event, which includes visits to Winter Park, Avon, Breckenridge and Colorado Springs, Olympic City USA, before taking riders up an epic climb over 14,000 feet to the summit of Pikes Peak-America's Mountain, one of the most famous summits in the United States. As in all Haute Route events, you will benefit from full mechanical assistance from the event's Title Partner Mavic – drawing on decades of experience supporting the pro peloton in cycling's Grand Tours – in addition to daily stage timings, feed stations and Mavic's exclusive event jersey, bib shorts and arm warmers.
Off the bike, daily massages, food in the village and transfer of luggage to accommodation between stages is provided – all hallmarks of the comprehensive event support experienced by riders in the European Haute Route series since 2011.
Ride the Rockies with the Mavic Haute Route Rockies and embrace the opportunity to compete with a professional level of on and off the bike support unprecedented in US amateur cycling!
2018 Mavic Haute Route Rockies schedule
Saturday, June 23 - Stage 1: Boulder to Boulder

Sunday, June 24 - Stage 2: Boulder to Winter Park

Monday, June 25 - Stage 3: Winter Park to Avon

Tuesday, June 26 - Stage 4: Avon Time Trial

Wednesday, June 27 - Stage 5: Avon to Breckenridge

Thursday, June 28 - Stage 6: Breckenridge to Breckenridge
 Friday, June 29 - Stage 7: Woodland Park to Colorado Springs