Winter Park Alpine ArtAffair, Inc.
509 Zerex Street, Ste. 103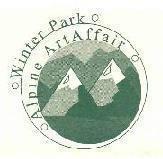 Art Galleries
Nonprofit Organizations
The Alpine ArtAffair is a friendly outdoor not-for-profit juried show, staffed by volunteers who strive to provide an enjoyable experience for artists and visitors alike. Proceeds from applications and booth fees provide scholarships - funding to local students, schools and arts in the community.
Fine Arts and Fine Crafts Festival
Art Fair
Craft Fair
Homemade Goods
Not-For-Profit