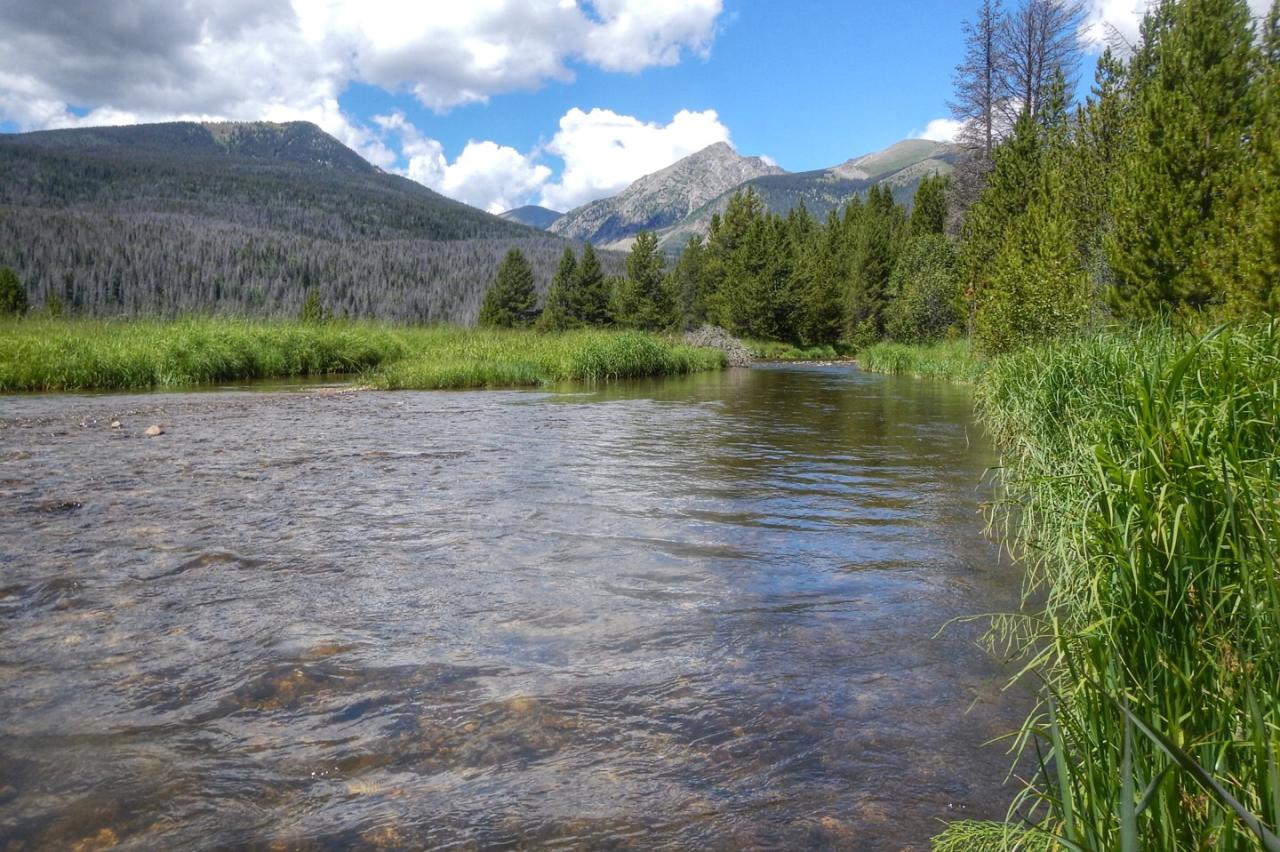 About Rocky Mountain National Park
Our Favorite Park
Rocky Mountain National Park
About the Park
Rocky Mountain National Park features more than 400 square miles of pristine natural wonders including some 150 lakes, 450 miles of streams, 72 mountain peaks over 12,000 feet in elevation and a plethora of pristine mountain landscapes ranging from dense conifer forests to high alpine tundra.
PLEASE NOTE: RESERVATIONS REQUIRED. Rocky Mountain National Park began a pilot timed entry permit reservations May 28, 2021 through October 11, 2021. Learn more...
With over 350 miles of trails, Rocky Mountain National Park offers visitors the chance to explore every corner of the beautiful protected space. The park is separated from east to west by the Continental Divide, with greener, more lush landscapes on the park's quieter west side.
Popular hikes include the Adams Falls hike, a short 0.3-mile stroll to wonderful waterfalls; the Big Meadows Trail, which weaves through a sea of wildflowers and grasslands; and the Coyote Valley Trail hike in the Kawuneeche Valley.
Rocky Mountain National Park is especially known for wildlife viewing, particularly on the park's west side. Moose can often be spotted wallowing in the wetlands along the Colorado River headwaters. Deer, elk and antelope are often seen grazing in the grasslands. And autumn means the elk rut in the high country, with massive herds of elk congregating in the park's valleys and meadows for mating season. Be sure to plan a fall trip for some of the best wildlife viewing of the year, including the chance to hear bull elks "bugling" their mating calls across the park.
In addition to incredible wildlife viewing opportunities, Rocky Mountain National Park in the fall offers incredible fall color viewing. The park's aspen trees display their fantastic fall colors, with brilliant hues of yellow, red, and orange lighting up the mountainsides. Visit a scenic overlook on the Rocky Mountain National Park Scenic Loop to take in the fall colors on your next seasonal visit!